What Our Customers Say About Our Roofing Work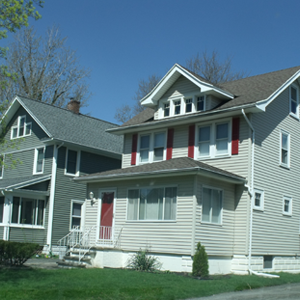 Our search for a reputable, honest and experienced roofing contractor was fully realized when we were referred to you by a close friend who was not only happy with her new roof, but also with the ethical way in which you conduct your business.
We were not disappointed and were, in fact, more than 100% pleased with every aspect of our experience with you and the roofing work your crew completed. We were initially impressed with your personal inspection on the rooftop (as opposed to others who eyeballed the roof from ground level), the recommendations you made in terms of the vents and roofing materials, and the fairness of the estimate you provided. We had no doubt that you were the contractor whom we could depend upon to work on our house. After a "gentlemen's handshake" you were in daily communications with us throughout the process. Your on-time scheduling of each phase of the roofing process and your personal involvement in assuring that the work was done to your highest standards was evidence that we had made the right choice.
During the course of the work, one of our windows was scratched and you took complete responsibility for contacting a vendor to immediately take measurements and to manufacture a new window for us. It appeared that you were more concerned about the window than we were! You insisted that until the window was replaced to our complete satisfaction, you would not accept payment for the roof! This speaks to your personal ethic and the pride you take in the business that bears your name.
Your are truly a professional in your field and a trustworthy individual. I would have no hesitation recommending you to anyone who was in need of a roof...in fact, I would insist that my friends and family contact you for their roofing needs!
Our very best wishes to you for your continued success!
Barbara Chudanski & Michael Barber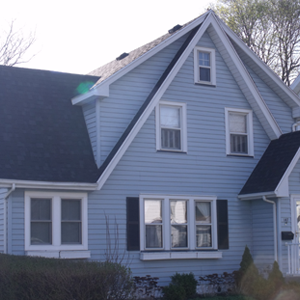 My family and I have lived in Rochester for most of our life and we have dealt with many different contractors over the years and we thought we had seen it all - until we met "Tony - the roofer". To be honest, I really thought that great customer service and great work were things of the past -- and when our mother in laws roof needed repair three days before Thanksgiving I wasn't very hopeful, until I came across Tony's site - and we are so glad that we did! Our mother in laws roof had been leaking into the garage and on to her siding, and it was causing her a lot of stress and worry -- two things she didn't need to deal with right before the holiday. I called Tony later that night and he was out there the next day. He knew exactly what was wrong and how to fix it -- and his estimate was half of what the other "big guys" had quoted us.
After talking with Tony for a while my instincts were to trust him because as he will tell you -- all he does, and all he has ever done -- is roofing. Fortunately, my instincts were confirmed! Even though he ultimately had to do more work than he initally thought to correct what turned out to be mistakes the "other guys" made the last time the roof was fixed - he stuck to his estimate, and more importantly he NEVER compromised the quality of his work to deliver the correct roof repair, even though I know it cost him more than he thought it would. At the end of it all he did the work better and faster than promised -- and most importantly it took away the worry of our mother in law -- and who can put a price on that!
I would, without hesitation, recommend Tony to anyone who needs roofing -- from a small repair to a large job. I have never written a review like this -- and I have never had a reason too. I am glad I called Tony -- you will be too!